Purpose of the RTG 2543
New surgical methods aim to minimize invasiveness, morbidity and duration of treatment while simultaneously maximizing treatment effectiveness. During these surgical interventions, a reliable identification of target structures and surrounding tissue is of utmost importance for achieving this objective, particularly in the field of oncology. Current innovations significantly improve pre- and postoperative diagnostics for distinguishing between benign and malignant tissue structures. Today, refined imaging systems can guide presurgical decision-making more accurately, while enhanced histopathological examination methods allow for a reliable classification of the dissected tissue after surgery. This research training group, however, focuses on intraoperative tissue identification. The fusion of novel multimodal sensor systems by means of machine learning offers a high potential for new procedures to discriminate between tissues that goes beyond the information content of the separate sensor data. The presented methods supplement the gold standard of intraoperative tissue identification, i.e. frozen section diagnostics. As a result, we provide additional information to support surgeons in their decision-making between resection and tissue preservation.
Please find further information by following the link Research Areas.
Contact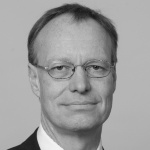 Oliver Sawodny
Prof. Dr.-Ing. habil. Dr. h.c.
Spokesperson of RTG 2543, Principle Investigator of Subprojects A5&B1
[Photo: Oliver Sawodny, University of Tuebingen]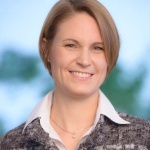 Sara Y. Brucker
Prof. Dr. med.
Deputy Spokesperson of RTG 2543, Principle Investigator of Subproject C2