In order to be able to use the multimodal sensor data obtained in projects A1-A5 intraoperatively, a close cooperation of the B-projects is planned. The acquisition of intraoperative information is embedded in a high level pre- and postoperative learning loop, which is intended to continuously improve the reliability of classifications. It is essential to validate the intraoperative results using the histopathological rapid section.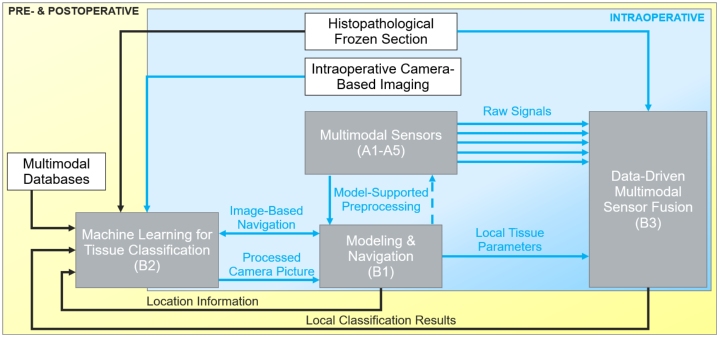 In addition to the multimodal sensors from the projects A1-A5, the existing intraoperative camera image is used for dynamic image-based positioning, which supports the surgeon in localising the instruments.
The data-driven multimodal sensor fusion will not only receive the pure sensor signals, but also associated location information and pre-processed tissue parameters.